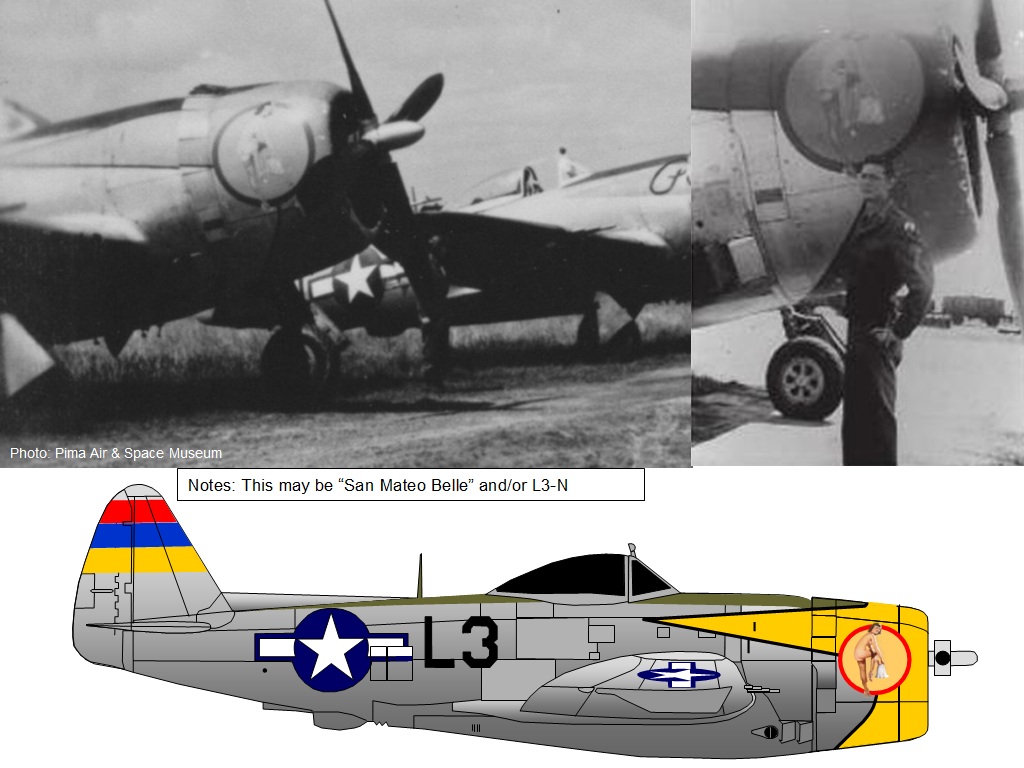 Previous Page Roster Home Next Page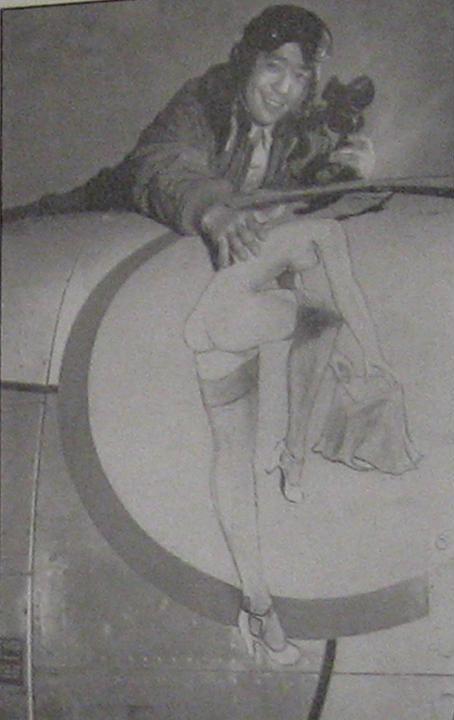 George Chin with the artwork in question. He wrote on the back of this photo, "I just wanted to see if she was getting cold or not. There was a stiff wind that day."
This may be the right side of "San Mateo Belle" Photo: Chin Family via Palo Alto Daily News
Click on the image to enlarge.

Photo: Pima Air and Space Museum
Nose art based on the following Gil Elvgren pinup painting: