Yes, my father looked like Ben Affleck, or maybe Ben looks like him!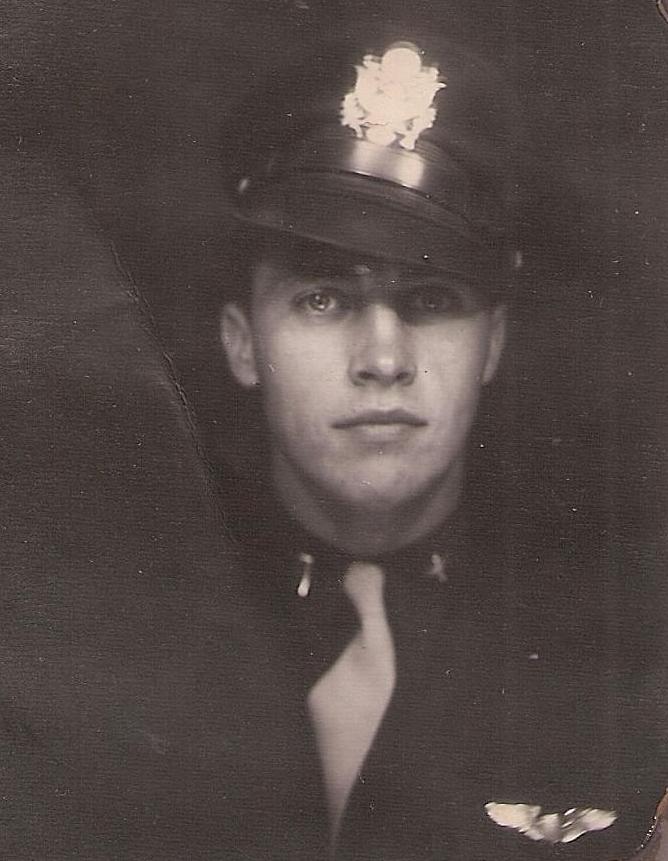 In November 1942, at the age of 19, my father, Fred Vertus Brandt, enlisted in the U.S. Armyís Aviation Cadet program, receiving his wings with Class 44B at Moore Field, Mission Texas, in February 1944. He was selected to become a fighter pilot, went through P-47 training in Richmond, VA, and flew the Republic P-47 Thunderbolt with the 512th Fighter Squadron in Europe during World War II.
<![if !vml]>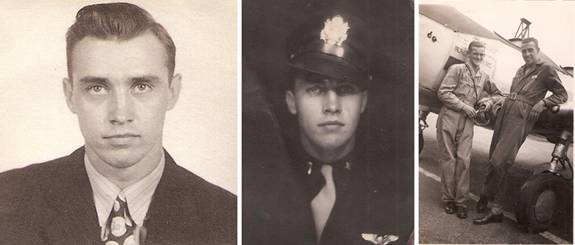 <![endif]>
After Dad completed his service with the Army Air Force, he returned to his home town and took up farming. He also worked as a farm tractor mechanic at the local John Deere dealer and a few years later began working for the Post Office as a substitute rural mail carrier. He eventually became a full-time mail carrier, sorting mail and driving the country mail route each day from 6:00 AM until about 1:00 PM, then doing a full dayís farm work in the afternoon and evening.
Dad was proud to be a farmer, proud to carry the mail, and proud of his military service as a fighter pilot. I remember that when I was a youngster, if I would ask him to draw me a picture, he would usually draw a side view of a P-47 Thunderbolt in a dive strafing something on the ground. I donít remember what it was he would draw being strafed, but I do remember the straight lines he would draw from the Thunderboltís wings down to the ground simulating the planeís tracer bullets.