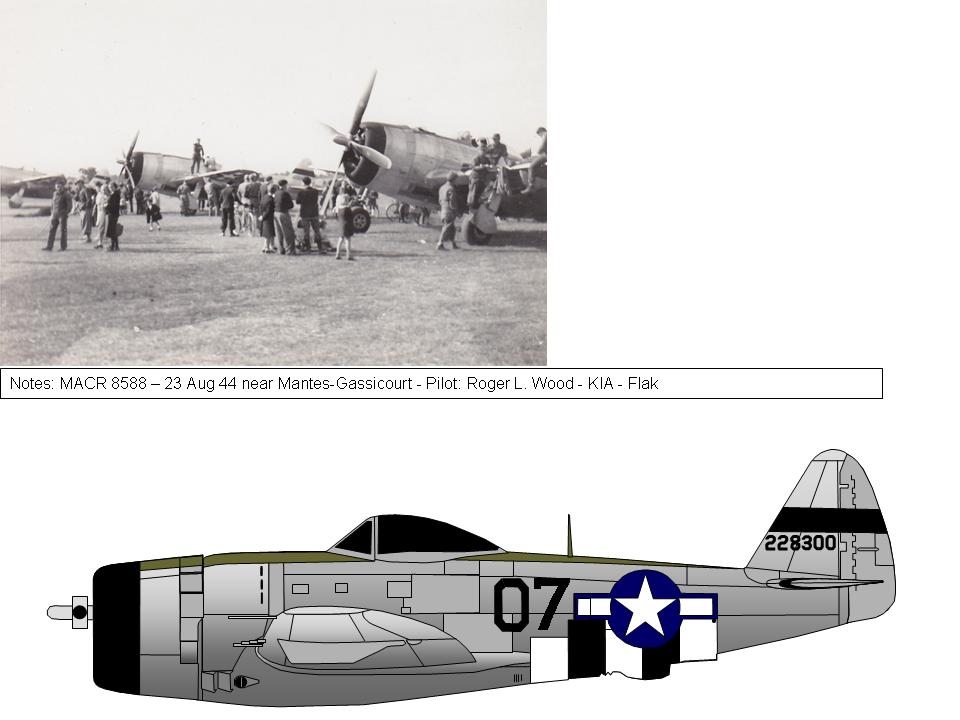 Previous Page Roster Home Next Page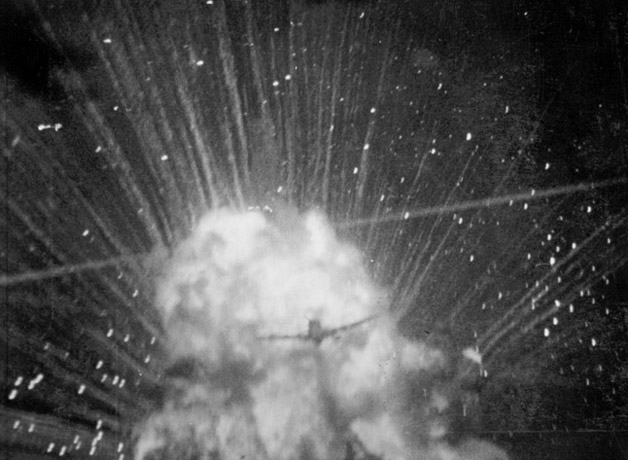 In the above photo, Capt Raymond Walsh of the 513th Squadron flies through the fireball of an exploding ammunition truck. Something like this may have been what happened to Lt Wood.
From http://forum.armyairforces.com/:
On August 23rd 1944 1st Lt Wood flying his P-47D serial #42-28300 along with Maj George Ruddell, 1st Lt's Roy Saux and Milton Sanders were attacking an Armored column in the Mantes-Gassicourt area in France. Lt Wood was in the Red Three position with Lt. Sanders as his wingman. They destroyed a German light tank and knocked out three 20 MM Flak batteries. They then spotted another tank with with two other vehicles, one being an ammunition truck. Lt Wood made a pass on the vehicle loaded with ammunition, which blew up seconds after being hit. None of the pilots saw what actually caused Lt Wood to go down, but they all saw him crash into the woods about a mile from the target and explode. Lt Saux circled the crash site twice but did not see any movement near the plane. There was no flak in the area and from what I read I came to the conclusion that Lt Wood's P-47 was basically at the wrong place at the wrong time when the ammunition blew up. 1st Lt. Roger L Wood was laid to rest at the Epinal American Cemetery in Epinal, France. 1st Lt. Wood received the Air Medal with four Oak Leaf Clusters and the Purple Heart.